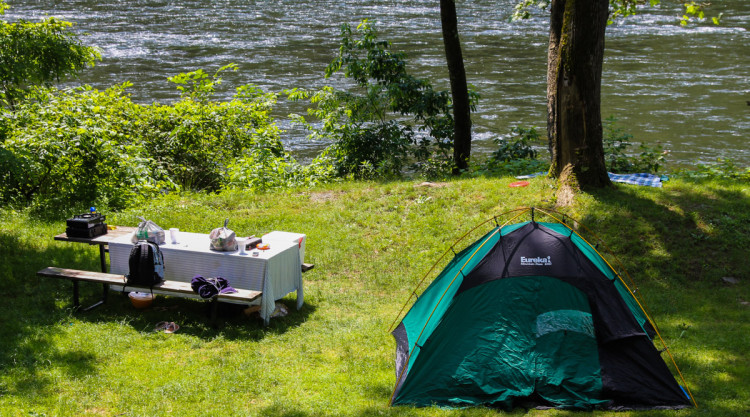 Overview
Location
Type
Sleeps
2+
Accommodation Details
Bathrooms
Bathhouse
Power
No
Heat & AC
The great outdoors!
Riverview
Varies by campsite
Smoking
Yes
Linens
Bring your own tents and sleeping bags
Dogs
Yes, controlled on a leash
Charcoal Grill/Fire Pit
Yes, firepit at each site. Grates available for purchase onsite or bring one from home.
Riverside Campground in Barryville offers riverfront, wooded, or canal tent camping with premium facilities. Our cabins are also at the Riverside Campground. With all the options, camping is easy and camping is done your way!
Kids Camp Free with family
Children ages 11 and under camp free when accompanied with family.
Midweek meltdown Special   
Save 50% on a night's stay
Stay in a log cabin, group bunkhouse, campground for half price with each daily Monday through Friday boat rental.  Available Sunday through Thursday night.  Holidays and deluxe cabins excluded.  Package can not be combined with multi-day trip savings and does not apply to tube rentals.
Dog Friendly Camping – click for details
Check in after 3pm : Check out before 11am