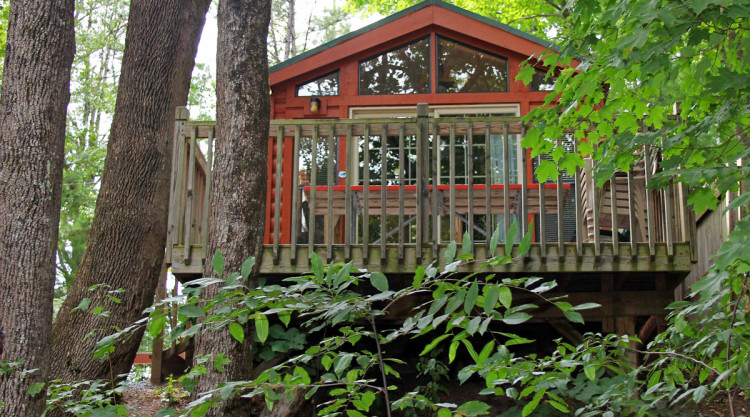 Overview
Location
Type
Sleeps
6-8
Accommodation Details
Bedrooms
2 bedrooms plus a loft; sofa bed for additional guests
Bathrooms
1
Kitchen
Stovetop, microwave, refrigerator, coffee maker, toaster, stocked.
Power
Yes
Heat & AC
Yes
Cable TV
Yes
Riverview
Yes
Smoking
No
Linens
Bring your own
Dogs
No
Charcoal Grill/Fire Pit
Yes
6-8 Person Deluxe Cabins with sleeping loft
Cozy Deluxe Cabins offer all the amenities of home.  Kids and adults love the 'tree house' feel when sleeping in our lofts.  Get the best views of the river from these cabins.
River trip is required of all guests for additional charge.
Minimum 2 night stay, 3 nights on holiday weekends. 1 night exceptions based on availability.
Dogs are NOT permitted in these cabins.  Click here to look at dog friendly cabins.
Non-smoking.
Check in after 3pm    Check out before 11am